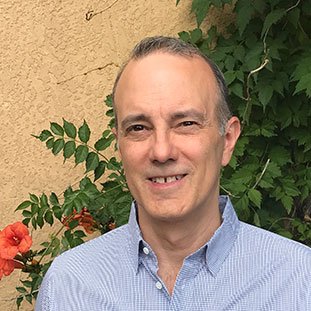 John A. Sahs, MD
Corporate Director of Psychiatry
Dr. John Sahs is a psychiatrist who has 30 years' experience providing a full range of psychiatric interventions to diverse patient populations. Raised in the Chicago area, he attended Rush University Medical School. His residency in psychiatry was at New York University which included training at the highly demanding Bellevue Hospital that provides care to the neediest and most complex patients. His commitment to treating the underserved was ignited then and has burned brightly throughout his career.
After residency, Dr. Sahs pursued clinical research at Columbia University in the field of psychoneuroimmunology, at the interface of HIV/AIDS and psychiatry. He was quickly recruited to participate, and then to play a leadership role, in the top-ranked Columbia Psychiatry Residency program. During his 25 years as member of the Columbia faculty, he rose to the level of Associate Professor.  He played a number of important roles there: Chief of Adult Outpatient Services, leading the main public sector clinic on the medical center campus; supervisor to hundreds of trainees from medical students to psychology interns to senior residents; and originator of an innovative model for teaching short-term psychodynamic psychotherapy to advanced trainees. During this time, he also maintained a part-time private practice, offering both psychotherapy and psychopharmacology.
As Corporate Director of Psychiatry for PMS, Dr. Sahs has brought his experience and enthusiasm to the tasks of providing the highest quality psychiatric care to the disadvantaged in New Mexico, and of providing mentorship and oversight to ensure all patients receive the best care possible. He lives in Santa Fe where he and his family revel in the open skies they traded for the skyscrapers of Manhattan.
EEO Statement
Presbyterian Medical Services (PMS) is an Affirmative Action / Equal Opportunity Employer. We do not discriminate in recruitment, hiring, training, promotion, or other employment practices for reasons of race, color, religion, sex (including pregnancy), national origin, age (40 or older), physical or mental disability, genetic information, ancestry, serious medical condition, spousal affiliation, gender identity, sexual orientation, military status, veteran status or other legally protected status. In accordance with the Americans with Disabilities Act Amendments Act (ADAAA), reasonable accommodation will be made to applicants and employees upon request. PMS is a federal contractor required to abide by the requirements of 41 CFR 60-300.5(a) and 41 CFR 60-741.5(a). These regulations prohibit discrimination against qualified protected veterans and qualified individuals with disabilities, and require affirmative action by covered prime contractors and subcontractors to employ and advance in employment qualified protected veterans and qualified individuals with disabilities.
© Presbyterian Medical Services